West Hollywood is a youthful, entertainment-rich neighborhood always full of vibrant life and color. The historic city is well-known for its exuberant celebration of the LGBTQIA+ community, marked by rainbow colored crosswalks and pride flags strung along every restaurant. Another notable landmark of the city is the Sunset Strip, iconically known for its grunge nightlife, with a renowned history rooted in the early rock n' roll days of the 60s and 70s.
Perfect location for young professionals and creative types.
Bordering Beverly Hills and Hollywood, this neighborhood is prime for celeb spotting.
Many notable events are held in WeHo, including the HBO Emmy Party, Sir Elton John's Annual Oscar Party, LA PRIDE and the West Hollywood Halloween Carnaval.
Vibrant music scene, with notable landmarks influenced by grunge, punk, rock n'roll.
Melrose Ave boasts award-winning restaurants and luxury shopping.
Brimming with culture, art, and nightlife.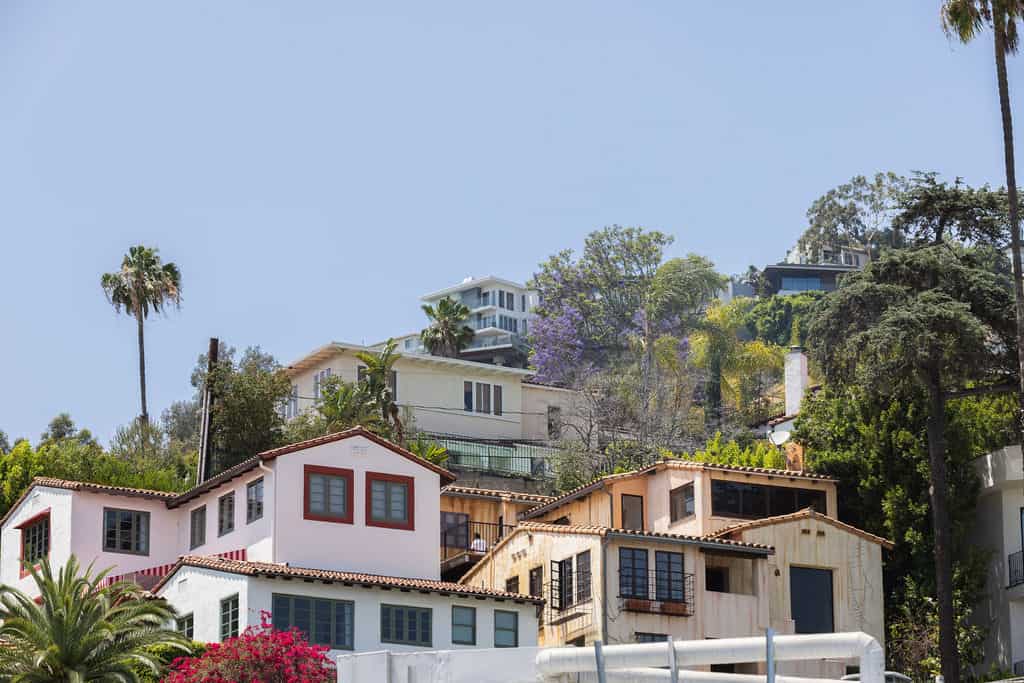 West Hollywood Elementary (K-6) 10/10
Larchmont Charter-West Hollywood (K-8) 10/10
Fairfax Senior High (9-12) 7/10
Hollywood Senior High (9-12) 7/10
Featured West Hollywood Properties